Back up for Solar Hot Water System An Over Looked Area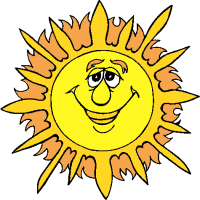 Often over looked is the significant effect a back up system can have on the overall performance of a solar hot water system. In a recent letter sent to Solar Industry Magazine I point out some design considerations.
Several years ago I designed a zero energy home, which I now live in. The considerations made when choosing a back up system are described in a paper presented to ASES.
An area often overlooked when the performance of a solar thermal system is evaluated is how the back up is integrated in the hot water system. Assume that showers are taken early in the morning on a sunny day and the storage tank is depleted of hot water. If the back up system then fills the storage tank with hot water that morning there will be no room for solar produced hot water. If more hot water is not needed until the afternoon, the energy used to heat the water that morning will have been wasted.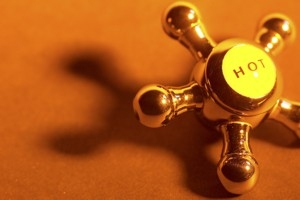 This type of management problem can be eliminated if an on demand heater is used as the back up. Unfortunately, neither electric or gas back up are the perfect back up. The disadvantage of a gas back up is that even in the modulating heaters the heat cannot be turned down sufficiently. If, for example, you are taking a shower and your solar tank is at 100ºF you may only need a 10ºF boost in temperature to be comfortable but the on demand gas heater may unnecessarily boost the temperature 25ºF. To remain comfortable the cold water must then be turned up; water and energy are then wasted.
With an on demand electric heater the output can be modulated to a lower level so this problem is eliminated. However, electricity is a more valuable form of energy; three units of gas-produced heat energy must be expended to produce one unit of electrical energy so finding the ideal solution is not clear-cut. In my home I oversized my collectors so they would provide a large percentage of my hot water needs. In this situation, where I often only need a small boost in temperature, I use an on demand electric heater as a back up. To determine the best solution in a particular situation requires some whole system thinking: considering the demand size of the array, storage, and usage patterns etc.