Sun Frost has introduced two new heliodons. The "Sun Frost MLS Heliodon," has a moving light source and is an excellent educational tool to show how the sun moves across the sky. It also can be used with a model to show where and when sunlight will be incident on a structure. This heliodon is accurate for relatively small models, about 6".
The second model, the "Sun Frost TT Heliodon," uses a fixed light source and a tilting table. This heliodon can be used with larger daylighting models. Either the sun or a spot light can be used as a light source. Time of day is indicated by either a sun dial or setting circles. The month is set by adjusting the length of the shadow at noon, as shown in the accompanying diagram.
These relatively low cost heliodons make it convenient to evaluate daylighting models without a trip to a daylighting lab. Both models can be adjusted for all latitudes in the United States.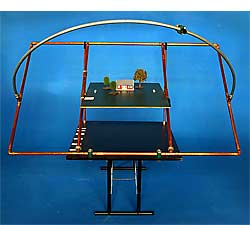 The Sun Frost MLS Heliodon uses a moving light source.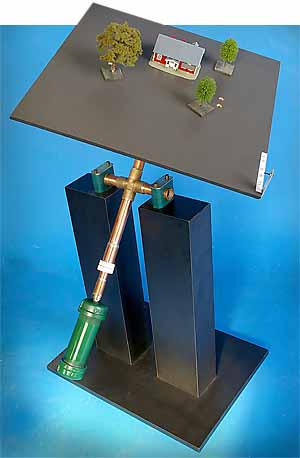 Sun Frost TT Heliodon uses a tilting table.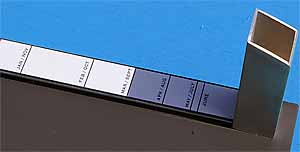 Setting the solar altitude for the Sun Frost TT Heliodon.