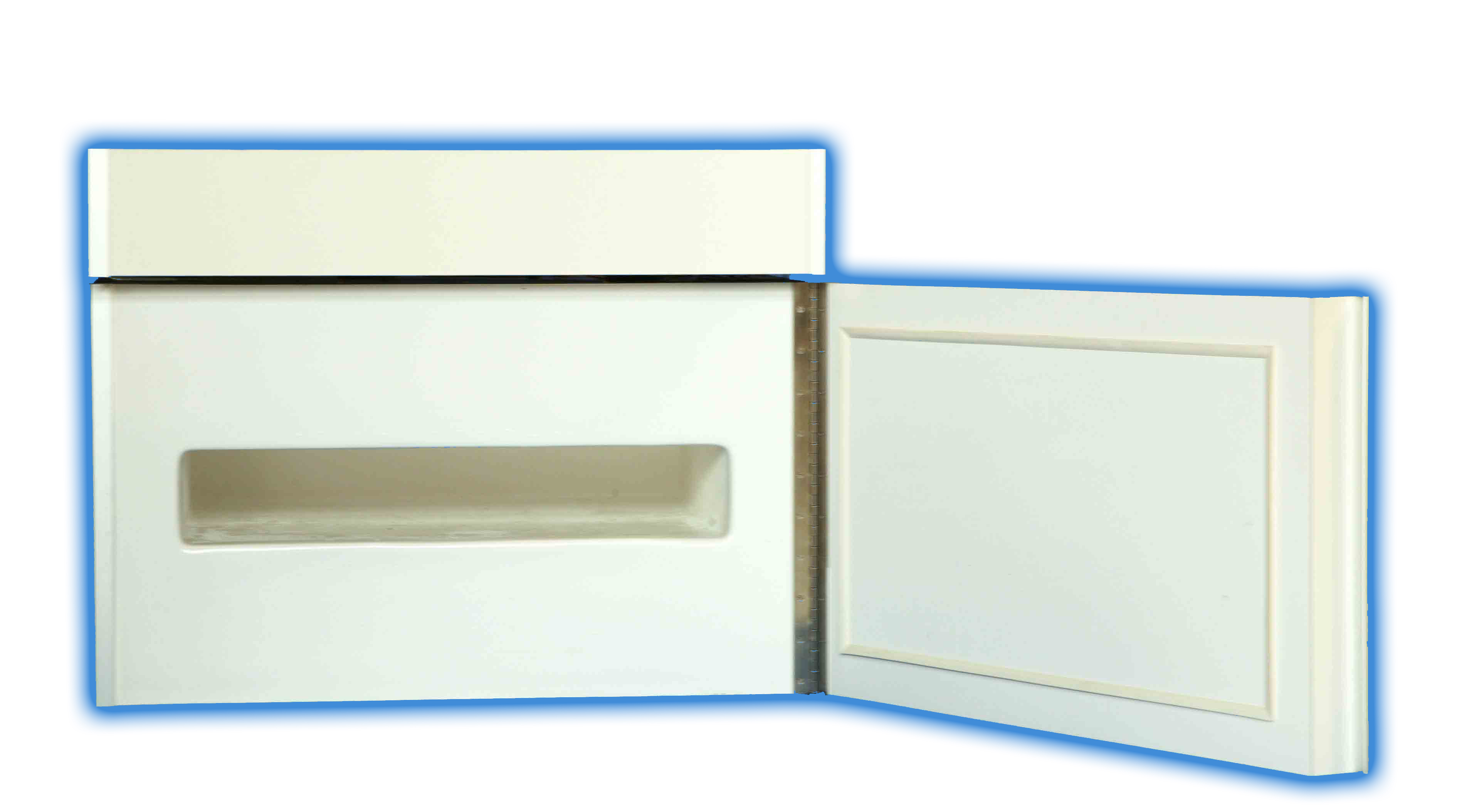 Sun Frost F1 Direct Drive, Battery Free, Ice Pack Freezer
Sun Frost is also an approved UNICEF system supplier.
Newly designed cooling system allows the compressor to operate in cloudy weather
Will run on a single 140 watt module in most locations
Heavily insulated to minimize night time warming
Rugged construction typically provides over 25 years of service
Rustproof cabinet and hardware, all copper cooling system prevents corrosion
Simple to install
Evaporator is unexposed – cannot be punctured during defrosting
Condenser is easy to clean and minimally affected by dust and cobwebs
Water Pack Freezing for Remote Locations

The Sun Frost F1 has been tested by SELF, the Solar Electric Light Fund, in Columbia for the past 2 years. The F1 performed flawlessly throughout the entire test. Funding was provided through a grant from the Bill & Melinda Gates Foundation.
Sun Frost is now offering the "F-1" Direct Drive, battery free, Ice Pack Freezer. It incorporates some unique technologies which allow it to operate even during overcast conditions. Most direct drive refrigerators will not start to operate until the output of the solar module approaches 50 watts, as a result a very large and expensive array is required to make the freezer operate in less than full sun conditions. Our technology is also beneficial on a sunny day because it extends the freezer runtime at the beginning and end of the day; it will start operating earlier in the day and still run closer to sunset.
The freezer is heavily insulated with an average of 5 inches of insulation; this decreases the warming of ice packs at night. Extending the run time during the day also helps reduce nighttime warming of the ice packs. On an overcast day with only 3.5 peak sun hours a single, 140 watt panel, will enable the F-1 to freeze 3 kg of ice by sunset. The next morning, some ice will melt, and the net ice production will be about 2.4 kg. If this ice is not removed from the freezer by sunset the next day the ice packs will be cooled well below freezing. These sub cooled ice packs will increase in temperature to near 0 deg C overnight, as a result no melting over night.
The freezer is ruggedly built with methods developed over the past 25 years and should give at least 25 years of service.
The freezer has a gross capacity of 28 liters or 1 cubic foot. It will hold about 20, 0.6 liter ice packs and 10, 0.3 liter ice packs or a total of 15 liters of net storage capacity ice packs.
Denis Maire (Quality, Safety and Standards at WHO) recently reported that initial tests on the Sun Frost F-1 in Colombia indicated that the freezer was "running beyond user expectations".
Dimensions

Ice Pack Storage Capacity: 15 liters of Ice Packs
Freezer dimensions: Volume 28 liters (1 cu. ft.), 10.2 high x 66.0 wide x 50.8 deep cm (4 x 26 x 20 in.)
Shipping weight crated for export: 75 kilograms (165 pounds)
Shipping volume crated for export: 0.8 cubic meters (27 cubic feet)
Export crated dimensions: 91.4 x 91.4 x 81.3 cm (36 x 36 x 32 in.) – Units may be stacked two high for ocean shipments.